Concert: Sibelius, Holst
Saturday 4th November 2017, 7.30pm
St Andrew's Hall
SIBELIUS Symphony No 1 in E minor
HOLST The Cloud Messenger
Deborah Miles-Johnson, mezzo-soprano
Norwich Philharmonic Orchestra and Chorus
conducted by Matthew Andrews and David Dunnett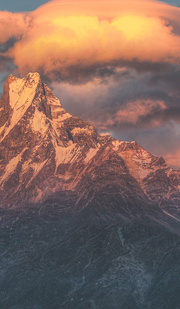 Written at a time of severe political oppression in Finland, Sibelius's Symphony No 1 has a strong national feel, echoing the pride of all Finns and the wish for independence from their Russian masters.
However, Sibelius also said that his symphonies should not be viewed through the lens of an extra-musical program. "[My symphonies] … [are] worked out as musical expression without the slightest literary basis, I'm not a literary musician. For me, music begins where words leave off. A symphony should be music first and last."
Completed in 1913, only 3 years before The Planets, The Cloud Messenger by Gustav Holst reflects the composer's interest in Indian mythology. Holst taught himself Sanskrit so that he could translate the work from the original Indian lyric poem Meghadūta himself. The poem describes how a subject of King Kubera (the god of wealth), after being exiled for a year to Central India for neglecting his duties, convinces a passing cloud to take a message to his wife in the Himalayas. He accomplishes this by describing the many beautiful sights the cloud will see on its northward course to the city of Alaka, where his wife awaits his return.