Listen to excerpts from other performances of the pieces in this concert:








Concert: Malcolm Arnold Centenary Concert
Saturday 11th December 2021, 7.30pm
St Andrew's Hall
Tickets at standard pricing, but unreserved within each auditorium area (Stalls, West Gallery etc)
WALTON: Spitfire Prelude and Fugue
ARNOLD: Symphony No. 5
DELIUS: The Walk to the Paradise Garden
ELGAR Enigma Variations

Norwich Philharmonic Orchestra
conducted by Matthew Andrews
TICKETS FOR THIS CONCERT NOW AVAILABLE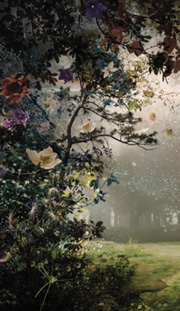 2021 marks the centenary of the birth of Sir Malcolm Arnold (1921-2006). One of the towering figures of twentieth-century British music, the Phil has chosen an evening of British works to celebrate the anniversary.
The programme begins with Walton's Spitfire Prelude and Fugue, written in 1942 as part of the score for the film The First of the Few, it reflected the courage of fighter pilots in WW2 and was an immediate success. The fugal movement in particular, for the assembly of parts of the Spitfire adds immensely to the most moving sequence in the film, and as a film historian wrote at the time "the Prelude is a patriotic, resounding piece of good orchestration". It is Walton at his best.
Arnold's Symphony No 5 is a remembrance of four of Arnold's friends who died too young: Humorist Gerard Hoffnung, Clarinettist Frederick Thurston, Ballet choreographer David Paltenghi and Horn player Dennis Brain. Although perhaps remembered more for his light music, including the film score for Bridge over the River Kwai, Arnold was an equally prolific composer of more serious music. This Symphony was commissioned by the Cheltenham Festival and the composer conducted the first performance with the Hallé Orchestra on 3 July 1961 at the Festival.
Delius' The Walk to the Paradise Garden reflects a very different side to British music. Part of the fourth of his six operas, A Village Romeo and Juliet, while this work is often performed, the complete opera rarely now is. The opera tells the story of a young man and woman from quarreling families who dance together one evening at the inn and are found dead in a nearby meadow the next day. The Walk to the Paradise Garden, even though a late addition, is a high point in the score, in the way that it gathers together several of the opera's musical themes and sets the scene for the final tragedy.
To end the evening the Phil is performing Elgar's Enigma Variations. A great concert-goers favourite, in particular the Nimrod movement, it celebrates Britishness in a way that only Elgar can.