Concert: Mahler
Saturday 9th December 2017, 7.30pm
St Andrew's Hall
MAHLER Symphony No.9

Norwich Philharmonic Orchestra
conducted by Matthew Andrews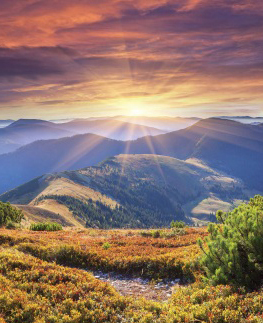 Mahler returned to Austria in the spring of 1909 after a successful winter conducting in New York, ready for his regular summer holiday of work on a new compostion. It was a difficult time in his life. Only two years earlier, his eldest daughter had died from scarlet fever, and his marriage to the much younger Alma had never really recovered from the tragedy. Days later a doctor warned him that the condition of his heart was potentially fatal. In addition his period as artistic director at the Vienna Court Opera had come to an end, making life a little less certain and more stressful. The family stayed in the South Tyrol, where Mahler was able to retreat to a nearby hut to compose his Ninth, and final complete Symphony.
There are many nods in the piece to the symphonic Austro-Germanic tradition from which is has evolved, but at the same time it seems to mark the end of that era. Alban Berg has described this monumental work as 'a vision of the hereafter'. It is a meditation on mortality, transfused with awe at the beauty and wonder of life. Mahler bids farewell to his beloved nature with orchestral writing that stirs the deepest emotions yet is overwhelmingly life-affirming.
You can listen to excerpts from the Ninth Symphony, linked above.