Listen to excerpts from another performance of the piece in this concert:








Concert: Mahler
Sunday 10th May 2020, 7.30pm
St Andrew's Hall

MAHLER: Symphony No.3
Sara Fulgoni soprano
Norwich Philharmonic Orchestra
Norwich Philharmonic Chorus
Children's voices of Norwich Cathedral Choir
conducted by Matthew Andrews
(This concert is part of the 2020 Norfolk and Norwich Festival)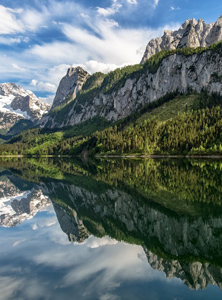 Following their memorable performance of Mahler's massive 8th Symphony, bringing almost 2,000 people to their feet at the Showground Arena in the 2016 Festival, the Norwich Philharmonic Orchestra and Chorus return with the composer's epic 3rd Symphony. Conducted by Matthew Andrews, they are joined by the children's voices of Norwich Cathedral Choir and the outstanding British mezzo soprano, Sara Fulgoni, as soloist.
Mahler composed his 3rd symphony over two summers in 1895 and 1896 hidden away in a lakeside mountain hut, inspired by the sights and sounds around him: "in it the whole of nature finds a voice", he declared of the work. With 7 movements and a performance time of around 100 minutes, it's the longest symphony in the repertoire and was voted one of the ten greatest symphonies of all time in a survey of conductors by BBC Music Magazine.
Renowned for the rich, lustrous quality of her voice, as well as her remarkable stage presence, Sara Fulgoni has performed at the world's major venues all to critical acclaim. In recent seasons, she has performed Mahler's 3rd Symphony with the Bergen Philharmonic and Andrew Litton and she has recorded the 8th Symphony for Decca with the Royal Concertgebouw Orchestra and Riccardo Chailly.
One of only 3 performances of the work in the UK this year, this is a concert not to be missed. Further details on the N&N Festival Website.