Listen to excerpts from other performances of pieces mentioned on this page:




Concert: Elgar
Saturday 4th November 2023, 7.30pm
St Andrew's Hall

ELGAR: The Kingdom

Special guest soloist, Elizabeth Watts, soprano
Louise Winter, mezzo-soprano
Gwilym Bowen, tenor
Jonathan Brown, bass

Norwich Philharmonic Orchestra and Chorus
conducted by David Dunnett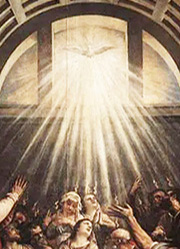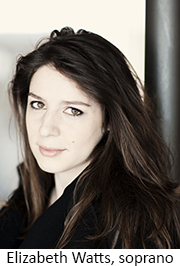 Our major choral concert, which usually closes the season, has been brought forward to make use of the space of The Halls. The Kingdom, the third of the great triptych of Elgar oratorios, promises to get the season off to a spectacular and memorable start. We are delighted to welcome special guest soprano Elizabeth Watts who will be joining our other top soloists, and the Phil orchestra and chorus in this rarely performed masterpiece. Local girl Elizabeth attended Norwich High School before embarking on her stellar career - "one of the most beautiful voices Britain has produced in a generation" (International Record Review).
Elgar had originally planned The Kingdom as the third part of The Apostles but, delayed by illness, and realising the enormity of the task he had set himself and the scale of the work that would result, he sensibly decided to make it a separate, self-contained work.
The Kingdom shares a number of themes with The Apostles, but it would be totally wrong to regard it as little more than a reworking of previously used material. The two works are clearly complimentary and are often performed in close succession, but The Kingdom also stands as a masterpiece in its own right. Indeed, Elgar's close friend Frank Schuster confided to conductor Sir Adrian Boult that, compared with The Kingdom, he considered The Dream of Gerontius to be the work of a raw amateur. It contains much genuinely original material. The soprano solo The Sun Goeth Down is particularly beautiful, and the powerful New Faith theme, which may have provided the inspiration for the popular 1960s song Softly as I Leave You, recorded by Matt Monroe, Frank Sinatra and Elvis Presley, is as stirring as anything Elgar wrote.