Concerts 2023-2024
We have a great programme of music for this season. See below for details, and click on any of the date links for further information.
Please note that St Andrew's Hall is closing for refurbishment in 2024, so some of our concerts this season will be in different venues. Please check concert details carefully.
You can download a brochure of this Season's concerts, and our concerts are also listed in the Music in Norwich brochure, which has a round-up of all the classical, jazz and world music events in the Norwich area for the coming season.

Details of our ticket prices can be found here.


The Phil goes on the Road (a bit)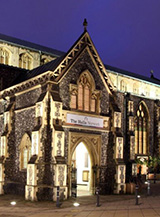 You may already have heard that Saint Andrew's Hall is due to be closed in 2024 for major refurbishments. As the Phil usually perform there, we have had to plan alternative venues for part of this season.
We will be able to hold our November, December and Christmas concerts in 2023 in St Andrews Hall as usual. But after that, we are 'on the road'.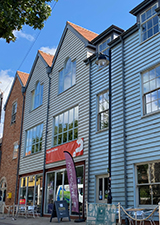 We have arranged a Children's Concert on 10th February at the King's Centre in King Street. It's smaller than St Andrew's Hall, but lends itself to a more intimate kind of concert. Two hour-long performances are planned, each with a short interval when children can see the instruments close up, and even try some of them. There will be bean bags at the front of the audience, so that younger members can see and hear the music really close up. An opportunity for the next generation to experience the wonders of classical music first hand.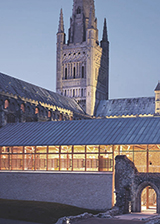 Our second concert in 2024 is a real treat. Two much loved classics: Beethoven's Symphony No.5 and Mozart's Requiem, peformed in Norwich's etherial Cathedral.
The Mozart will be the last appearance by our choral conductor, David Dunnet before he retires, and seating will be limited, so be sure to book your places well in advance.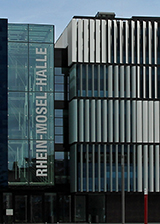 A little further afield, in early April members of the Norwich Phil Choir will be singing in a performance of Mendelssohn's Elijah in Koblenz. Building on the success of their outstanding interpretation of the work in Norwich last season, the Choir are looking forward to joining musicians from our twinned city in Germany for a repeat performance. Come along, if you're in the area!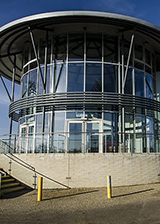 Finally, later in April the Orchestra travel out to the Norfolk Showground Arena for a celebration of some of the greatest film music of the last 60 or so years. Enjoy music from James Bond classics and John Williams alongside the genius of Korngold, Hermann and Elmer Bernstein in an acoustic well-suited to their expansive scores.