Listen to excerpts from other performances of the pieces in this concert:










Concert: Rimsky-Korsakov, Dohnányi, Tchaikovsky
Saturday 9th December 2023, 7.30pm
St Andrew's Hall

RIMSKY-KORSAKOV: Suite, The Snow Maiden
DOHNÁNYI: Variations on a Nursery Song
TCHAIKOVSKY: Symphony No.4 in F minor Op.36


Martin Roscoe, piano (Dohnányi)
Norwich Philharmonic Orchestra
conducted by Matthew Andrews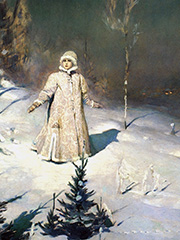 The first work in our December concert takes us to a wintry Russia with the sparkling Snow Maiden Suite by Rimsky-Korsakov. In Russian legend, Snegurochka, the Snow Maiden, is the daughter of Father Frost and Spring Beauty. She lives a sheltered existence, growing up yearning for human company. Adopted by a village couple, she falls in love with Lel, a shepherd boy - but her heart melts and she dies. Rimsky-Korsakov's opera about the tale, from which this suite is taken, premiered in St Petersburg in 1882.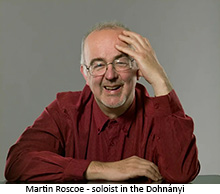 We welcome back Martin Roscoe as the soloist for our second piece of the evening, Dohnányi's Variations on a Nursery Song. Martin previously played Gershwin's An American in Paris with us back before lockdown, and we are delighted that he is able to join us again. The 'Nursery Song' of the title is the instantly recognisable Twinkle, twinkle, little star. Dohnányi subtitled his work "For the enjoyment of friends of humour, to the annoyance of others" on the manuscript, although he left it out on the published edition, fearing that it might sound too provocative.
Of his Fourth Symphony, first performed in 1878, Tchaikovsky wrote: I adore terribly this child of mine; it is one of only a few works with which I have not experienced disappointment ... this is my best symphonic work. Written at a time both of turbulence (a failed marriage), but also financial stability (the wealthy widow Nadezhda von Meck had recently become his patron), the Symphony ranges from the powerful fanfare of 'Fate' at the very beginning, through melancholia and depression in the second movement, and gaiety in the third before fate returns but with some optimisim in the fourth. Reproach yourself, and do not say that everything in this world is sad, Tchaikovsky wrote, Joy is a simple but powerful force. Rejoice in the rejoicing of others. To live is still possible. A truly inspiring work